Back to Media
Ascender Takes Gold at HRM Asia's Readers' Choice Awards
Ascender selected as Gold Winner for Best HR Tech – Payroll Solution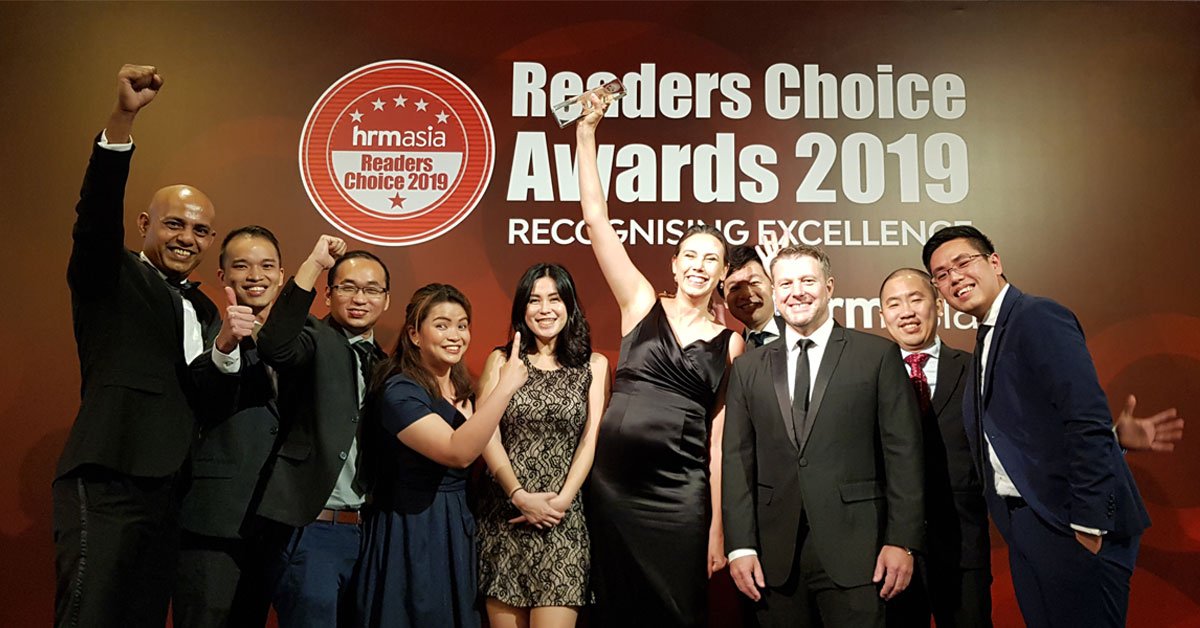 SINGAPORE – 1 November 2019 – Leading Payroll and Human Capital Management (HCM) software provider, Ascender, has been selected as the Gold Winner for Best HR Tech – Payroll Solution at the HRM Asia's Readers' Choice Awards, held in Singapore on 1st November 2019. 
HRM Asia's Readers' Choice Awards celebrates the best and brightest HR service providers throughout Asia. These awards recognise Asia's leading vendors to the HR profession and showcase the very best industry solutions on offer.  
The winners go through a rigorous selection process, with HRM Asia's readers' voting for their preferred winners and HRM Asia's esteemed judging panel conducting dedicated assessments of the nominees. 
This year, over 4,900 votes were recorded by readers, with both the readers and jury selecting Ascender as the best payroll solution in its HR Tech category. Inna Wahlberg, general manager at Ascender Asia Services believes its Ascender's people-first approach to payroll that makes it one of the best solutions available on the market. 
"I would like to thank the readers and judging panel at HRM Asia for acknowledging Ascender. We are delighted to be named a Gold Winner and it goes to show how influential our payroll solution has been in bringing customer-centricity to payroll and HR departments," she said. 
"We see payroll and HCM going beyond the traditional and transactional, to help organisations put their people first and unlock the full potential of their workforce. This award recognises our leadership in this space and we fully intend to keep bringing innovation and service excellence to our clients for years to come!" 
Ascender provides customers with a cloud-based multi-country and multi-lingual payroll platform, covering over 30 countries in the region, through its dedicated Asian offering  Ascender PeoplePay. Ascender PeoplePay helps remove the complexity of managing every aspect of payroll, increasing efficiency, ensuring compliance and enabling payroll teams to innovate and improve the employee experience. Customers are supported by over 900 dedicated local staff, who have payroll and HR knowledge and expertise across Asia. 
About Ascender: With more than 1.3 million customer employees being serviced by Ascender's payroll and HR platforms throughout the Asia Pacific region, approximately 1,400 global brands and listed companies across a range of different industries trust us to meet their payroll and HR needs. We service these customers through 900+ dedicated Ascender staff based in 8 countries, who have local payroll and HR knowledge and expertise across 7 languages to provide solutions to 31 country legislations. For more information, visit www.ascenderhcm.com.
For more information regarding this media release, please contact:
E: hello@ascenderhcm.com | Contact Form
T: +65 6761 9450