Back to Resources
Flexibility in the Workplace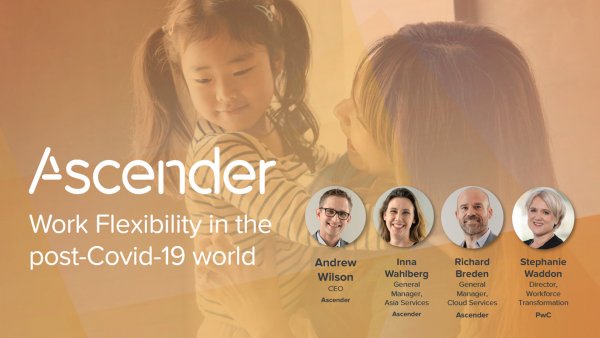 Remote working has unveiled a new outlook on what an ideal work-life balance entails for workers across the Asia Pacific. It is not about companies reducing wages, but recognising just how much workers want flexibility.
Ascender conducted an annual employee market survey with respondents across the Asia Pacific and the results reflect the changing expectations of workers in the workforce. Highlighting the urgency for businesses to build a culture of both flexibility and pay compliance, rewarding employees with what they value most. Watch our webinar and hear our panel share their insights. You'll learn:
The importance and drivers of communication within a workplace
Workplace design to enable culture and collaboration
Hybrid approach to staying connected
Managing Teams in a multi-country/multi-cultural environment
Co-designing the Future of Work
What matters to people most?
Fill out the form to access the recording: