Back to Resources
Global Data Privacy Laws: The Ripple Effect of GDPR
The Importance of GDPR to Non-EU Based Organisations
Since its implementation on 25 May 2018, the General Data Protection Regulation (GDPR) has challenged businesses to look at how they manage personal and sensitive data. Despite being a European Union (EU) law, GDPR extends beyond the territory where businesses that process data of any EU resident regardless of where it is processed are required to comply.
Together with Payroll Services Alliance, Ascender and SD Worx conducted an exclusive webinar with Sheila FitzPatrick, Worldwide General Data Protection Regulation Chief Privacy Officer, Data Privacy & Sovereignty Laws, and Gert Beeckmans, Chief Security & Risk Office from SD Worx, to discuss the new EU privacy framework and how it impacts organisations with non-EU establishments. The session focused on the extensive rights on personal data that companies hold, and the effect of sharing this data across territories, and walked through the following points:
How GDPR affects non-EU based companies
Power to the individual
International data transfers
Some practical, real-life HR cases
Fill out the form to download a copy of the presentation and to access the recorded session. If you'd like to speak with one of our business development team members, you may contact us here.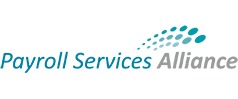 The Payroll Services Alliance is a network of payroll services companies across Europe, the US, Canada, Asia-Pacific and the Middle-East which can guarantee a consistently high level of payroll service around the world. The Payroll Services Alliance is the second biggest payroll vendor globally, with seven leading payroll service companies working together, namely Aditro, Ascender, Elanor, F2A, SD Worx, Seresco. For more information, visit www.PayrollServicesAlliance.com