Back to Resources
Payroll in Asia Pacific: Getting Payroll Right Across a Diverse Region
Your Guide to Unlocking Payroll in APAC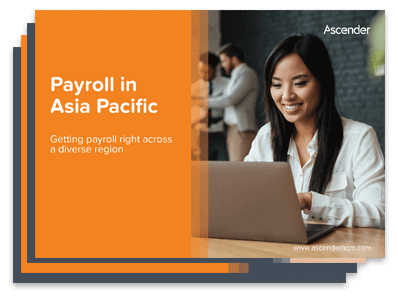 Many international businesses are establishing a presence in the Asia Pacific region, attracted by the dynamic business environment, accessibility and openness to businesses. However, Asia Pacific is far from homogenous, made up of a number of very diverse countries, and this needs to be considered when deciding to operate in the region.
When it comes to payroll operations, the region continues to see increasing payroll complexity. In this update to our Payroll in Asia whitepaper released in 2018, this guide is designed to help businesses in the Asia Pacific better understand the opportunities and challenges involved in managing complex payroll operations throughout the region.
Download our guide now to take control of your payroll operations and get pay right across a diverse region.