Back to Resources
Pathways Group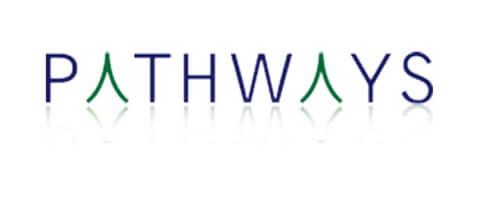 Headquartered in Tokyo, with offices in Hong Kong, Singapore, Sydney, and India, Pathways Group is a professional services company that provides staffing, IT, HR, RPO, company establishment & support, and events & project staffing services to their customers in Asia. Promising to always meet and exceed their SLA, they believe that "operations are founded on the desire to serve others as we wish to be treated, thereby building long-term relationships."
Building a path to customer success through payroll
Pathways Group is all about service and putting together winning teams to enable their business and customers to be successful. With this philosophy, Pathways Group needed an organisation to give them the same kind of quality service that they provide to their customers for their payroll needs, and Ascender is proud to be part of their journey. Ascender has been providing payroll services for Pathways Group's Japan, Singapore, and Hong Kong offices since 2014, using Ascender PeoplePay, and has transformed their former payroll process that involved spreadsheets and manual calculations.
Ascender has ensured a dedicated team worked with Pathways Group to understand their unique deployment challenges, especially in transitioning to a new Payroll and HR system. The need to ensure consistent platform stability was paramount and the Ascender team worked closely with Pathways Group to overcome the initial hurdles of setting this framework up.
Almost three years on, the partnership between Ascender and Pathways Group's HR team has delivered significant results. Pathways Group's Asia HR team has increased their work productivity by 50% and their HR and Administration Manager, Norjihan Abdul Mufi, piped in that the streamlining of all their work processes had made conducting their daily responsibilities much easier. She added, "Seeing everything in a transparent way and being able to produce reports faster helps everyone plan their HR activities in a simple yet accurate way. Things such as leave applications, onboarding and offboarding are managed seamlessly in our organisation now and I and my team are relishing in this improvement.
Using the system also improved their staff's morale, empowering them to manage and own things related to their payroll and leave. With this, their teams are able to focus more on helping their clients develop winning teams.
Pathways Group believe that behind every great company are people who work together for their success. As they continue to develop their people so they could deliver a consistent level of service, Ascender is proud to help them create this path by providing support in building lasting relationships.
"Seeing everything in a transparent way and being able to produce reports faster help everyone to plan their HR activities in a simple yet accurate way. Things such as leave applications, onboarding and offboarding are managed seamlessly in our organisation now and I and my team are relishing in this improvement."