Back to Resources
Opal HealthCare
Opal HealthCare prioritises team member experience through integrated Payroll & Workforce Management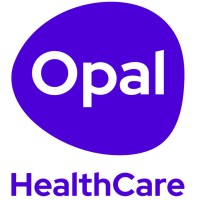 Opal HealthCare is one of Australia's largest aged care providers with 9,500 dedicated team members caring for over 8,000 residents in 80 care homes across New South Wales, Victoria, Queensland and Western Australia, and its continued growth shows no signs of slowing down.
Opal's mission statement is to bring joy to those they care for, similarly, this rings true for its team. Opal continues to invest in its team members and associated service solutions to nurture a supportive workplace culture while enhancing their experience and in turn driving efficiencies across the business.
With thousands of employees based across the country, adopting a robust, integrated payroll and workforce management solution with intuitive applications, easy usability and purposeful resources was critical for Opal.
With a large workforce, comes a number of complexities. The Opal team comprises over 9,500 individuals working across a range of industries spanning healthcare, hospitality, cleaning, administration and more. While a primary focus for Opal's payroll is compliance with the nursing awards for the aged care sector, its payroll covers in excess of 50 modern awards.
Adding to this, the Opal team is spread out across the country and payroll must not only comply with federal legislation but also that of each respective state, across thousands of different shifts and penalties. Here, the integration between a workforce management and payroll solution becomes invaluable to ensuring compliance and allowing for streamlined efficiencies across the business. Moreso, elevating the Opal team member experience through accurate and on-time pay, coupled with an intuitive and accessible time and attendance system.
Watch the video below to learn more:
Fill out the form to download the full written case study!