Back to Resources
Next Normal: it's not just about returning to the office
If you had asked any CEO at the end of 2019 what they envisioned 2020 to be, we are sure that no one would have thought that they would be spending almost half of the year on business continuity, office shutdowns and managing a remote workforce. COVID-19 has swiftly ushered the digital transformation that we only talked about as 'trends' and 'predictions' at the start of the calendar year. Concepts such as remote work, virtual offices, cashless transactions, process automation used to be just a plan for the near or distant future, but now are the norm—or, as we like to call, the 'next normal.'
As countries slowly ease the restrictions and open up their economies, business leaders now face another kind of transformation: entering into the next normal. Is your company ready? Here are some things to consider in mapping your path to the 'next normal':
What has changed in your business strategy and model?
All businesses have been affected by COVID-19 one way or another, some more than others. Some organisations have seen the lockdown as a time to pivot their business model to remain profitable amid a crisis, but will these remain in the next normal? Will your new product, process or service be part of your business as usual, and if they are, what do you need to continue to support that as the rest of your business goes back if they went away during the pandemic?
Another thing to consider is the state across industries. COVID-19 has a unique impact across different businesses, and this may affect your interactions with your vendors and clients. Remember the pandemic also affected them, and they may have changed their behaviours and strategies in the past months too. Ensure that they are also aware of any of your plans, check-in with how they are doing, and align with them in how you can continue to work together.
Have you reviewed your business processes?
While we are seeing a loosening of restrictions, these can easily come back again should there be a resurgence of cases. Past months of lockdown should have given crisis management teams time to review and update their business continuity plans, identify gaps and find solutions based on lessons learned. Take a look at your business processes and make them more flexible, ready to move along with external factors while keeping your colleague's health and safety at the forefront of all your plans.
Are your facilities ready?
COVID-19 introduced the biggest work from home experiment across the globe, and now that some businesses are opening up, the return to work may not be as easy as simply telling people to report back to the office.
Understandably, people will be hesitant to return to the office until safety protocols are in place: in recent surveys, 59% of Singaporeans are not comfortable with returning to the office even if they are able to, while 69% of Malaysian workers want to continue working from home post-movement control order. In some cases, even if employees want to go back, other factors such as lack of access or unsafe public transportation will make it difficult, even impossible to do so. Access to protective equipment, sanitation protocols, and social distancing in the office is important, but it should not stop there. The focus should be on overall health and safety—before, during, and after an employee's workday.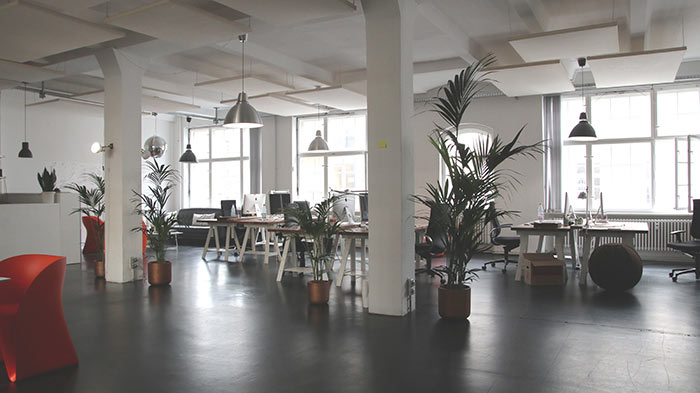 For companies operating across multiple countries, keep up to date with the situation on the ground: daily case trends, government response and health and safety protocols are just some of the things that would be useful to know. Remember that each country will be at different stages, so approach it by location rather than implementing one global plan.
What is your communication plan?
It is no longer a surprise that communication continues to play a crucial role in guiding your teams in this stage. In times when it is easy to fall into the rabbit hole of doomscrolling to gather information, inconsistent communication can cause disengagement and lack of trust from your employees. Make your employees your partners by taking their feedback into consideration, rather than letting them just receive the information. Utilise your communication channels and anchor your stories in three parts: what the external environment is telling us, what your leadership team is doing, and what action is expected from your people. This will help your people feel that you are showing them the way, giving them a sense of control and action over the unpredictability of this crisis.
How are your people?
Finally—and this is the most important of all questions to ask—how are your employees? Returning to work will affect them the most, so, if you do not have their buy-in, then your plan will not work as smoothly as you want it, even if it is the best plan out there. Have you checked in on them on what do they feel about the next normal?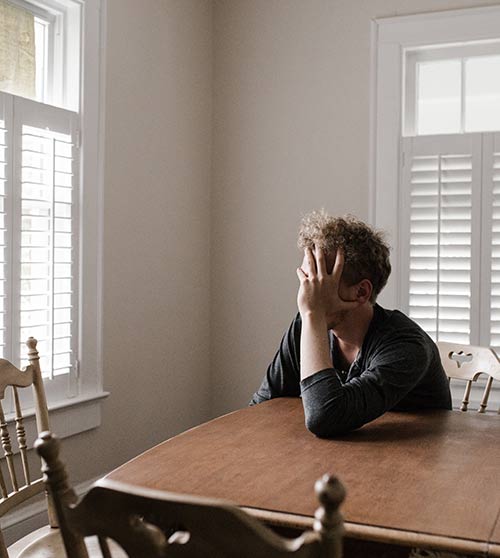 It is important to remember that the COVID-19 pandemic is more than just a health issue, but a psychological issue. For most of the year, we have had to live in isolation which had a great impact on our psychological wellbeing. Human beings are social people, whose natural instinct in the face of a threat is to gather together. The COVID-19 safety measures of social distancing and isolation go against this instinct, causing confusion and loneliness in our brains, which then can mood swings, sleep deprivation, increased exposure to disease, depressive symptoms and even a change in IQ. A part of entering the next normal, then, is helping your people unlearn isolation—easing them back in, anticipating new behaviours and different anxieties that have formed during quarantine to potentially affect the way they work and their ability to connect to each other.
"Think of it like you're managing a sports team," Jono Nicholas, Managing Director of Wellbeing Outfit, said in a recent Ascender webinar. "So in returning to work, you have to assume that 1 in 5 of your employees are suffering a psychological injury, and you need to figure out how to accelerate the healing process so your employees can go back to their best cognitive shape after the crisis."
Take a close look at what your people need at this moment and meet them there so you can help your people adapt and thrive physically and cognitively to the
The next normal is temporary
No one really knows what is in store in the 'next normal.' Restrictions may lift one day, but outbreaks may happen again in the next, putting us back to where we were back early in the year. Answering all these questions is not meant to give companies a perfect plan of return, or even guarantee a strong comeback. It is all about knowing and taking steps to make your organisation more resilient: one that  is capable of absorbing shocks that comes at them and use these stressful situations as a catalyst for growth, so you can build sustainable capabilities and emerge into the future and able to respond, adapt and thrive in the face of any crisis.
—
This is the final article in Ascender's Business Transformation series. Read back up the series on leadership and adapting to crises, business continuity to help your organisation thrive and HR's role in crisis management.