Back to Resources
Make Employee Engagement your first New Year's resolution
New Year, New You!
The first week back to work after a long break is never an easy one. With new expectations, new goals and in some cases new management, employees often spend the first couple of days transitioning from holiday mode into the new work year ahead. Not to mention that motivation levels won't quite be where they need to be, so here are some tips on keeping your employees engaged in the next year.
Teamwork makes the dream work
Focusing on a common goal provides clarity and aligns employees to the mission of the organisation and overall picture. Aligning teams and ensuring everyone is on the same page is crucial for reaching targeted growth levels, and a great way to motivate employees into action.
After a well-deserved break, a company-wide meeting is a great way to make sure there's no confusion between management or teams, and that their strategies are locked and loaded.  Whether this meeting is held in the hallway, over video or web conference, it also gives everyone an opportunity to catch up on what they did over the break and start the year together.
Takedown the clocks
Flexibility and work-life balance are important because life outside of work is important. There has been a long list of studies broadcasting the benefits of flexible working, revealing that flexible workers were generally a whole lot more productive than their 9-to-5 peers. Flexibility allows you to leave slightly early and go for dinner with a friend or when you want to take a night course, you have the confidence to do so.
Employees appreciate having their own autonomy, so by giving them that option to be flexible, they'll also become more motivated to have a good work ethic in return.
Try new incentives
What is it that motivates you personally? Higher pay, family holidays, bonuses, gift vouchers… It's likely your answer is very different from your colleagues, motivating employees with varied challenges and meaningful rewards are positive ways to keep your staff around for the long haul. If there are fresh and stimulating ways for them to push themselves, they are less likely to become complacent with their jobs and will therefore be motivated to perform both as an individual and a team. By changing or introducing new incentives, employees will naturally be more motivated to challenge themselves, particularly if the reward is within reach.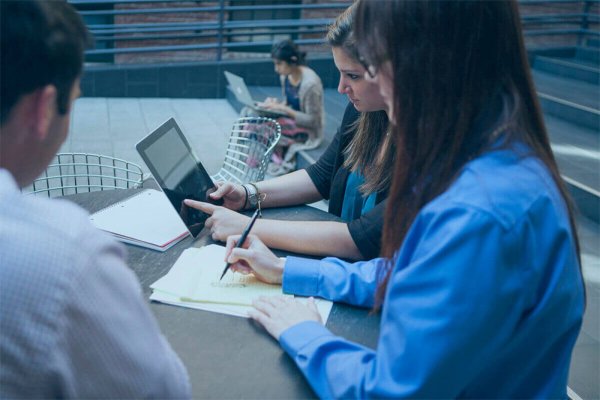 Check-in
A good salary is not the only box that must be checked. Employees and especially millennials will not put up with poor company culture – nor should they.  So rather than finding out about the issues when it's too late i.e. a resignation or in their exit interview, being proactive will often mean that you can stop them from getting to a point of wanting to leave.
As a people manager, you are not always the first to hear about issues, and it could be as little as staff wanting a few more perks likes a fruit box or a particular type of tea, but if you're not proactive about discovering the frustrations then it's likely you are not going to be quick to resolve them.
This goes with all people in a managerial role, regular catch-ups are essential, taking staff out of their normal environment and into a more casual setting, like a walking meeting, an office break out area or a café will also help encourage staff to open up.
Test the temperature
Often you'll see employees leave an organisation and wonder why. What happened to push them out, what were we lacking, what are others offering?
Give your employees a voice, it's never been easier for HR leaders to capture, understand and act on employee feedback; the world's most innovative companies are using people analytics to drive better business outcomes with simple surveys and pulse checks.
What do you know about your employees' desires, aspirations and goals for the year?
Ready to unlock the full potential of your workforce?
Our friendly consultants will guide you through a personal demonstration of our HR software.