Back to Resources
Is an outsourced payroll approach beneficial for your business?
This question seems simple enough: do you keep your payroll services in-house, or do you outsource this function to a third-party provider?
Despite the simplicity, however, this also tends to be a question that lingers in the "I will think about it later" box, most especially when your payroll does not seem to be broken. But waiting for a breakdown is a fraught proposition ­–­ you don't want to be left standing on the side of the road. And you definitely don't want to watch other companies zoom ahead with bespoke systems and leave you for dust.
One thing you can count on: technology moves very quickly and standing still in the rapidly evolving field of payroll and HR systems will not keep your business in a desirable position. And that is where your business deserves to be.
Finding the right approach to outsource payroll
Every business has its unique culture and requirements for its payroll practices. One size does not – and cannot ­– fit all. Such is the importance of having the right payroll services: HR leaders have the choice to outsource payroll to an experienced partner who can get payroll in shipshape, or invest in optimised software to give in-house payroll the best tools.
By outsourcing the payroll function, managers can allow their team to grow and focus on other more complex tasks that might be critical to the core of the business and stay in control.
The right decision allows you to take control of letting go
The 'right' amount of control in terms of payroll services will be different for every organisation. If your business demands an in-house approach – fair enough. However, the whole or partial act of outsourcing a function such as payroll does not need to equate to loss of control.
There are various benefits that outsourcing can bring to an organisation. Chief among these benefits are:
The potential to reduce operating costs
The ability to stay focused on business growth
The opportunity to meet the critical objectives of all payroll functions
When it comes to outsourcing payroll, letting go can deliver substantial gains, to say the least.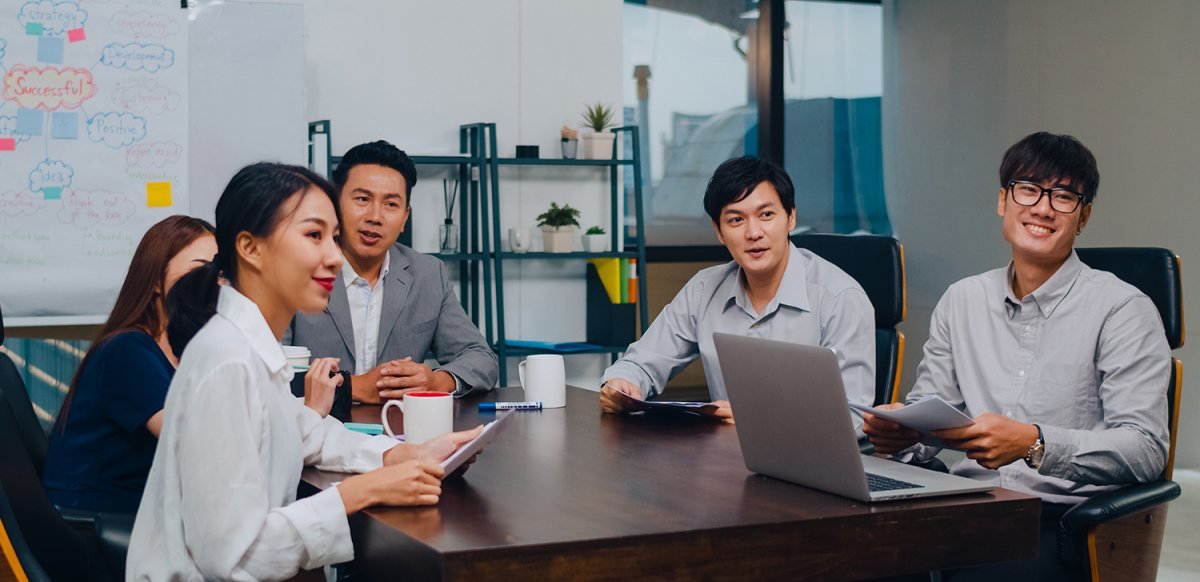 Outsourcing payroll can give your in-house HR team a leg-up
One of the definite outcomes of an outsourced payroll approach is the benefit your HR function will reap. Payroll can be a lonely profession, and often, many companies invest in a payroll system once and don't look at it again for the next years.
Considering the importance of paying employees, this historical lack of investment now seems out of date itself. Moreover, the stand-alone payroll employee with an antiquated system who makes do (because payroll professionals are troopers) is a flight risk. If they watch their colleagues (your competitors) zoom past with powerful analytics, cloud technologies, increased compliance, risk and fraud management, you may be looking at an empty chair in the back office sooner than you think.
An outsourced approach means expert payroll practitioners are brought into the fold of a supported process and system. The entire business will benefit from furthering their skills and training to this end. Getting pay right the first time and ensuring compliance in a supported environment will and keep your payroll team fully engaged – and most importantly, thoroughly competent.
Better business continuity

Finally, an outsourced approach also ensures continuity of business in times of crisis. Events such as natural disasters, IT infrastructure problems, and the COVID-19 pandemic can put incredible pressure on in-house payroll teams, especially if they are directly affected. What would happen if any of them fell ill, had to take care of a loved one, or went offline? How can you ensure that your staff still gets paid?
Without a payroll recovery solution in place, companies risk facing late or completely missed payrolls, contract breaches and potential non-compliance to legislation—this is on top of employee morale and productivity suffering from a challenged payroll department. Outsourcing your payroll to a third-party payroll provider gives your HR team the support it needs to get the essential parts done while they focus on keeping the business running.
But isn't an outsourced payroll approach a costly one?
As with every important business decision, ascertaining if an outsourced payroll is right for you will include a cost analysis. Some find this approach more costly and are willing to bear the cost in order to retain a more hands-on approach. Conversely, some organisations find the approach more cost-effective even before considering the Indirect benefits.
But the reality is, you do not know what you do not know, and with the benefits listed above, an outsourced approach is still worth investigating. Opening up a discussion with a vendor who has a reputation as a leading expert in the complex and evolving APAC region will ensure your local AND international compliance needs are part of any solution.
The bells and whistles that are now inherent in modern payroll systems are bountiful, and new payment technology leaves clunky, antiquated systems looking like a horse and cart on a Motorway.
Perhaps it is time to offer your business a peek at the showroom.
Want to learn more?
Fill out the form below to get in touch with our business development representatives.