Back to Resources
How you can be ready for the new future of work in 2021 | Ascender Webinar
In our very first exclusive Asia webinar of 2021, we're starting the new year with an important discussion around the top 5 main challenges that organisations in the Asia region are going to face in 2021 and how you can get prepared and implement the necessary strategies and processes to ensure your organisation is ready for the new future of work!
In our previous webinar run by our Executive Leadership team with special guest from PwC, it was noted that "COVID-19 has dramatically accelerated the evolution of workplace flexibility , enforced WFH, enabling technology, efficiency and productivity stability as a driving case for material change" which has been the catalyst for many organisations to rethink their current workforce management strategies in 2020 and think of new innovative ways to manage their workforce in 2021.
These strategies not only have a direct impact on your organisation but also how you manage and set expectations when it comes to your employees.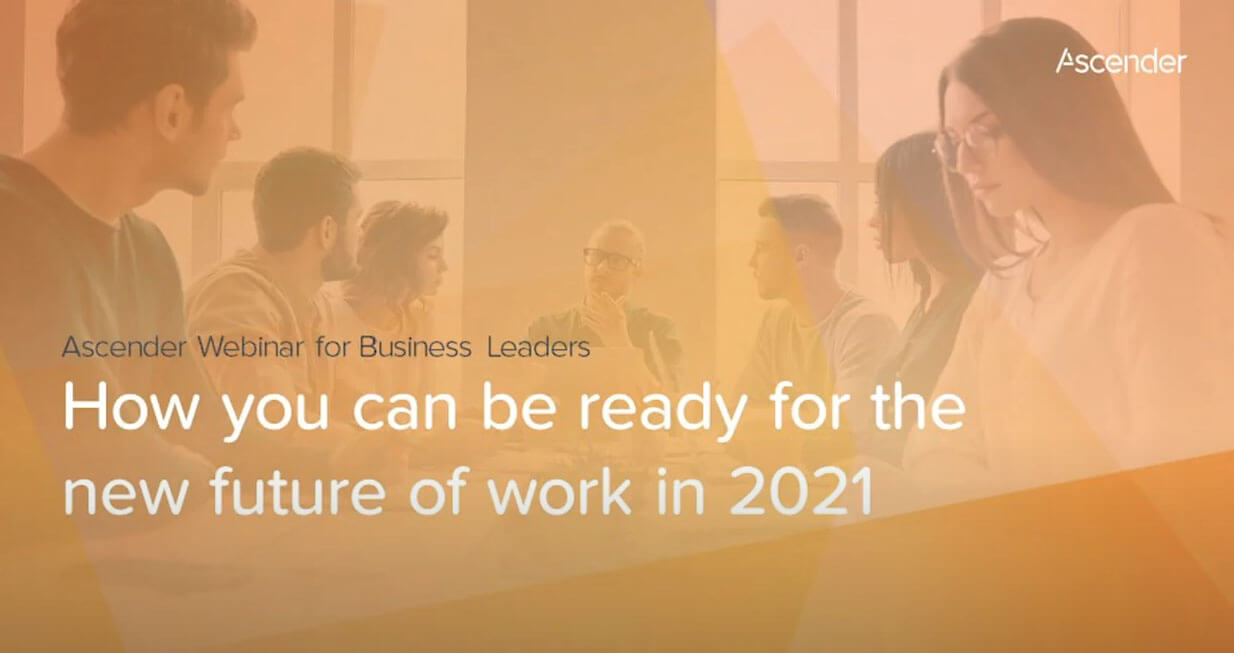 Complete the form to access the recording: