Back to Resources
How to improve your employees financial wellbeing | Ascender Webinar
Did you know that the number one employee concern at work is financial stress? This results in 43.2 hours of lost time annually due to stress-induced illness! And in this time, financial stress has only increased.
Financial stress affects…
Employee Engagement
Productivity
Employee turnover
Customer service!
In this webinar, we've invited Earnd, a flexible on-demand pay provider to give insight into how an organisation can start to relieve financial stress and support their employees.
In this webinar you will discover:
Shocking statistics around financial stress in organisations that you weren't aware of
How financial stress affects employee engagement
How increasing employee financial wellness results in better business outcomes
How do you know your employees are feeling financially stressed
A look at Earnd and how it works with Ascender's payroll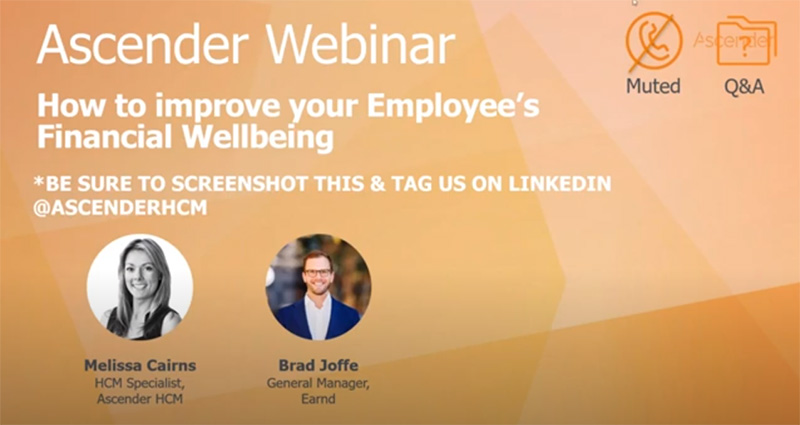 Fill out the form to access the recording: