Back to Resources
From surviving to adapting and thriving in the face of uncertainty
In an ideal world, we all want our businesses to run smoothly—our systems up 100% of the time, our people to be well, engaged and productive, our clients happy, and all tasks completed on time so we can continue delivering uninterrupted services to our clients. Unfortunately, we live in a world that is far from ideal, and we are constantly exposed to threats that could disrupt work; from natural disasters to business crises to workplace violence and, as of late, a global pandemic.
A key aspect of successful organisations is having a business continuity plan (BCP) in case of emergencies. Business continuity ensures that critical functions remain operational in case of disruptions, and a mature business continuity management program offers awareness and anticipation of the possible impact of certain events, natural or otherwise, and allows for the management to act accordingly—and quickly—for everyone's safety.
Continuity in the time of coronavirus
Business continuity planning goes beyond the immediate, short-term response, but also prepares companies for the long-term effects of disruption. With the COVID-19 pandemic continuing to be unpredictable and changing the way we work, organisations on BCP need to review what they have been doing and assess which of these can be moved from business recovery to business as usual. These may also be some things that could help them prepare for future disruptive events. Elements of a BCP to consider are:
Remote working policies and set-up
With the coronavirus initiating the world's most massive remote working experiment, organisations now have data on the pros and cons of having a distributed workforce. Recent studies and surveys have shown a shift in mindset with remote working, with more business leaders considering a permanent shift to this set-up post-COVID-19 and employees seeing its benefits in terms of productivity, engagement and wellbeing. Remote working looks like it is here to stay—so how will your company adjust? What tools do you need to deploy to support your people? What policies and activities do you need to create to keep your people engaged regardless of where they work?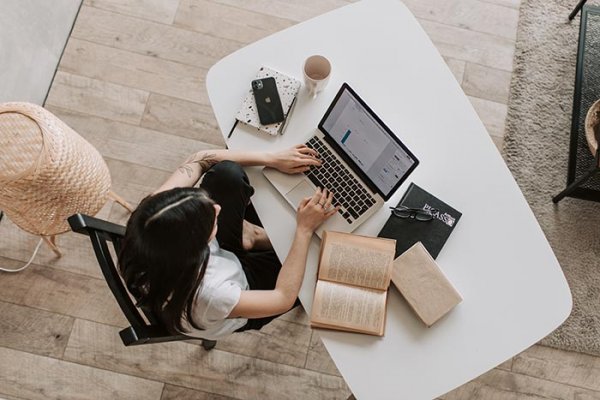 Improvements in communication strategy
Communication remains to be the number one tool that leaders need to utilise, regardless if there is a crisis. What communication techniques did you implement during BCP that could be carried over to BAU? Whether it is monthly live sessions or additional newsletters, improving your communication strategies is always a good investment. 
Physical security, cybersecurity and data privacy
Since the beginning of the COVID-19 pandemic, there has been an increase in security threats such as phishing, malspams, and ransomware attacks. With employees working from home, some even using their own devices, they are more vulnerable to lapses in physical security and cyberattacks. What measures can you take to strengthen security when your people are not working in the same building and protected by the onsite security protocols?
Process automation
The crisis has opened doors for companies to innovate not only to cut costs, but provide faster service to their customers and support their people in their homes. While cashless transactions and online shopping are not new, COVID-19 has accelerated the adoption of this, to reduce the risk of transmission through paper coins and bills. HR processes like recruitment, onboarding, learning and performance management require some face to face interactions or onsite work. Automating these processes through HCM technology can help HR teams in managing their people, keep their costs in check and enable growth in the organisation beyond the crisis.
Review services that can be outsourced
Activating BCP can mean that not all your staff will be able to work, depending on their personal situation during the crisis. Maybe this is the time to review which processes you have in-house that can be outsourced to organisations who specialise in those to ensure continuity. Payroll, in particular, has proven to be a crucial function in business continuity. Late or missed payroll, contract breaches and non-compliance can spell another disaster for organisations, on top of low employee morale and productivity and a challenged internal payroll department. In a recent blog post, Sandy Forrest, General Manager for Ascender Public & Enterprise Services challenges employers to ask some questions: "[W]hat would happen if staff fell ill, needed to look after a loved one or were simply offline? Does your organisation have the technology, team and mechanism in place to ensure that your staff are paid accurately and on time in such an event? These questions are critical when you begin to think about the uncertainty around how long we'll be in this current state of business operation, with most experts predicting the COVID-19 distributions to continue on for another six months – and vaccines not being available until next year."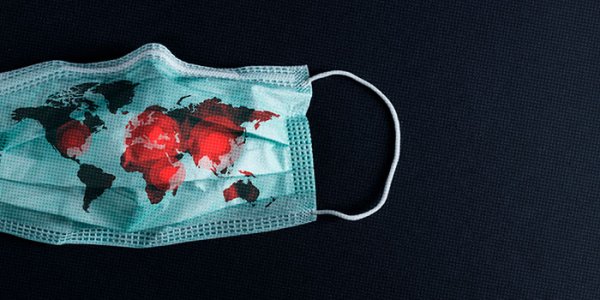 And lastly, including a health crisis in your BCP
Gartner's Business Continuity Survey in March 2020 reported that only 12% of their respondents were confident in their preparation for the coronavirus, while 56% were only somewhat prepared. This is understandable, as no one expected the widespread impact of COVID-19, and organisations often prepare for risks local to the region or country where they operate. With the lessons learned in the past months, organisations will need to revisit their business continuity plans to add a health crisis in their scenarios—and by this time, all businesses should be able to create this one, for sure!
A new shape of business continuity
But what about companies whose operations were not just disrupted, but completely closed down because of the pandemic? Government-mandated lockdowns and social distancing measures to reduce the risk of transmission has crippled industries across the region, particularly in manufacturing, retail, travel, and hospitality, resulting loss of income and employment for many people.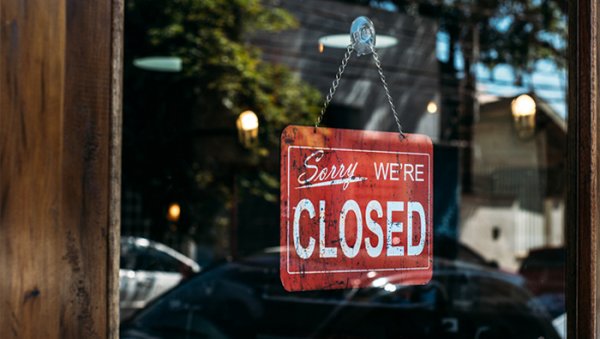 Business continuity, in this case, then, takes a new shape. Instead of figuring out how to keep business running per usual, organisations now have an opportunity to think like a startup—only this time, with the advantage of not starting from scratch.
Often, these innovative pivots give them a chance to enter new markets and stay relevant while making an impact on their industry and community. Stagekings is known for making themed stage design for big events like concerts and public gatherings. With these events cancelled until further notice, they lost 95% of all their jobs, income and people. But from a simple suggestion of a friend, Stagekings Managing Director Jeremy Fleming found a new niche to enter, using the tools and materials they already have on hand: building desks for employees working from home. Since March 2020, Stagekings have sold over 5,000 isolation desks they call IsoKing, released over 30 products, and have hired more people to supply the demand.
Another notable business pivot that has made waves is upmarket Melbourne restaurant, Atlas Dining. The restaurant is known for their 6-course tasting menu that changes every four months to feature different destinations: Vietnam to Israel to India to Brazil, inspired by owner Charlie Carrington's travels. The government-mandated shutdown greatly impacted Charlie and his staff, who were mostly from overseas and are not eligible for Australia's JobKeeper package. Soon after the physical restaurant's closure, Charlie tested an idea to their followers on social media, where if the customers cannot go to the restaurant, then the restaurant will go to them. In just two days, Atlas Masterclass was born. Joining the Masterclass gives customers an ingredient box good for three meals featuring a specific cuisine every week, and access to a virtual cooking class and Q&A with Charlie himself.
In the first two weeks since launching Masterclass, Atlas has seen some of the best days in their business, employ new staff and attract new customers—all through organic marketing and word-of-mouth. Key to this successful transformation is how Atlas remained true to their brand. The "how "may have changed, but their "why" remained the same, so it was easy for their customers to continue to trust and promote them.
Shaking up your business model can feel risky and downright scary, especially if you are also busy managing the impact of a crisis on your business. However, adapting to change is never about changing your focus—it is just changing course, still driven by your purpose, and eyes fixed firmly on your mission. Whether big or small, what are the ways your business has adapted to the new opportunities brought about by the crisis?
Embracing the new world
As the old saying goes, "By failing to prepare, you prepare to fail." Business continuity management is essential for businesses to not just survive in the face of a crisis, but to thrive. Business continuity plans help mitigate risks and promote recovery, prevents the company from incurring losses, protects your clients, keeps employees engaged, safeguards your reputation, and provides peace of mind.
While business continuity will look different for every company and every situation, COVID-19 has shown us that organisations who can embrace the new reality and see opportunities and not grieve too much for their old business models are the ones that will thrive in the post-pandemic world.
Ultimately, all of this boils down to being a resilient organisation—one that can anticipate, prepare, respond and adapt to change and disruptions to survive and prosper, moving beyond managing risks toward a holistic view of the businesses to transform and stand the test of time.
—
This is the second article in Ascender's Business Transformation series. You can check out the first article here on leadership and adapting to crises. In the next piece, we will explore what HR teams can do to help their people thrive amidst the ongoing COVID-19 crisis.