Back to Resources
Five benefits of HR transformation for Higher Education
The Australian higher education sector is entering a new era after a year of change. While the industry is no stranger to challenges in the past decades, the COVID-19 pandemic changed the landscape further, ushering the shift to online classes and remote work and closing international borders that resulted in an almost $4bn revenue loss.
While things have been improving in the past months, it is clear that we are not heading back to how things used to be. We have seen an increase in digitalisation across different industries to survive, including the higher education sector, in online learning and remote working. As learning delivery adapts to more modern technology and university staff become more digitally savvy, the back-end processes supporting them are sadly left behind. Many educational institutions still use legacy systems and disparate HR tools that lack the right functionality to support the workforce, leading to disengaged staff, impacting the overall satisfaction of their customer, the students.
However, there is still some hesitation in embracing technology as this does have a high cost, and higher education institutions tend to be more careful with their budget than private corporations. But sometimes, not doing something can cost more, and the technology you invest in can dictate how your institution will thrive in this post-COVID-19 world.
Here are just some of the ways that HR technology can help the higher education sector in this new world:
Freedom from manual and paper-based processes
Can you imagine how much paperwork is involved in managing a university? Admissions, grading sheets, test papers, lesson plans—the faculty deal with documents for their students every day, so dealing with even more paperwork to file their leaves, check their pay or manage their performance can add to the burden. With the right HR tools, university faculty and staff can be free of paperwork for their HR needs, giving them back time to focus on their core functions. On the other hand, HR personnel will no longer be burdened by manual approvals and document management, giving them time to focus on more strategic tasks and quickly respond to inquiries from their stakeholders.
Consistent employee experience
Universities hire various employees, from full-time to part-time staff, student workers, administrators, tutors, union and non-union workers and the like. It is not uncommon for institutions to invest in separate systems to address one specific need per employee type and then invest in another to address another need. While this may work for a while, having to use and maintain a different system for each employee type is not only cumbersome and inefficient but creates silos and increases risk exposure. Investing in an integrated human capital management system to manage all employees regardless of their type helps create a consistent employee experience across the board and easier management for the HR personnel.
Better data management and security
And speaking of easier management, all the data available will be managed, too. Higher education institutions deal with data all the time, data that can help make decisions for the organisation. Manual and paper-based processes can make data analysis almost impossible with the amount of information that institutions have. Having a tool that collects, stores and manages your data without affecting quality can help your HR team and administrators make the right decisions based on real-time insights. HCM systems also offer better data security, so employees do not have to worry about misplaced timesheets or missing payslips. Because most HCM systems are in the cloud, HR teams and IT departments do not have to worry about a surprise system downtime, overloaded servers or data loss.
Improved Employer branding
One of the significant challenges that higher education institutions face is the competition for talent. Organisations can no longer rely on their name or placement in university rankings to attract top candidates, so they need to be more creative in calling them out. But it is not just creating an attractive compensation package or launching an advertising campaign—the best way to ensure you have a strong employer brand is to ensure that you have a great employee experience. HR teams can use their HCM systems to promote their institution's mission and values through portals, create staff training programs and launch initiatives to create a sense of community across the campus. When employees are happy, it shows, and it attracts suitable candidates with similar values, and the experience the organisation offers will make them stay.
Flexibility and agility in the new way of work
The swiftness of the shift to online learning and remote working in the past year has proven that even the most "outdated" institution can embrace digital transformation—it was only a matter of time. That said, while the response to online learning has been generally positive, a significant percentage of students would like to return to the physical classroom as soon as possible. But even if physical classes do resume, it does not mean that HR processes have to go back to their old manual way. No one knows what is in store for higher education in this new world, so having a flexible system that can support your people no matter where they are is no longer a luxury but a requirement. Shifting all employee processes online, putting your payroll in the cloud, and even outsourcing your HR and payroll processes to experts may be the thing that can help your organisation respond, adapt and thrive in any disruption.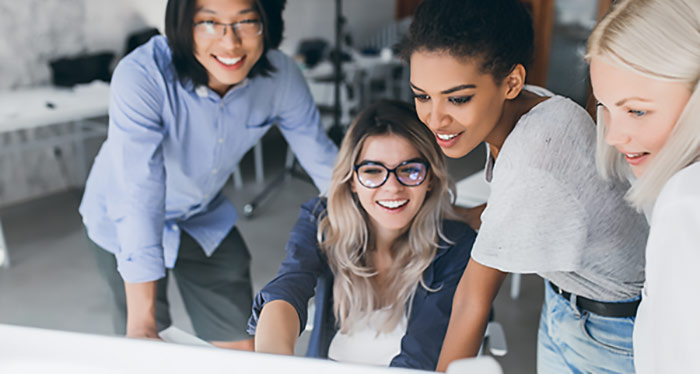 Higher education sector leaders can learn a few things from their students—that challenges and disruptions are opportunities to think of creative and innovative solutions to transform and accelerate recovery. By equipping the workforce with the right skills, tools and processes, higher education institutions will navigate the new world after a year of change.
Want to learn more?
With over 50% of the public ANZ Universities already using Ascender technology for payroll, we find ourselves in the centre of our client's transformations – and we couldn't be more excited. Fill out the form below to get in touch with our business development representatives and learn more Ascender's payroll and HR solutions.