Back to Resources
CQ University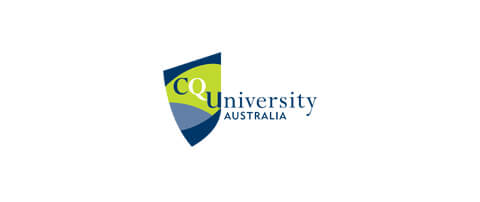 CQUniversity Australia (CQU) is focused on making higher education and research more readily accessible to all people, especially those who live and work in Central Queensland. CQU was among the best Australian universities to provide distance education and are rated as one of the best in Australia for the overall education experience and graduate starting salaries.
In March 1993, CQU implemented the Ascender Human Resources Information System (HRIS); primarily using the Personnel Administration, Payroll Management, Leave Administration and Applicant Tracking modules; in support of another system. By 2004, the other system was out of date impeding operations for the university and no longer supported by a vendor.
CQU approved a business case in 2006, to upgrade systems and to perform a health check and data cleanse on both the human resources data and the associated processes. By November 2006, the required infrastructure changes were made and the software application was upgraded to the most current available version.
In addition to the standing Ascender HRIS modules, CQU implemented Ascender's Web Self Service module, known within CQU as the 'Employee Self Service Online' module; and by 2008 tested a major Ascender software upgrade, subsequently becoming the first university outside of pilot groups to adopt the new version.
CQU subsequently rolled out all modules of Ascender's HRIS with no required customisation and completed the Beta testing for the product on behalf of the other users. The Ascender HRIS is recognised as an integral part of the CQU's core business systems and the single authoritative source of employee information. The web kiosk function provides increased visibility and data availability for organisational management efficiency.
The Ascender HRIS is recognised as an integral part of the CQU's core business systems and the single authoritative source of employee information.
The changes made to CQU's core application have driven significant time and cost savings benefits in data entry and workflow approval processes:
Performance Management module: enables CQU managers to schedule and track meetings and has removed a significant manual, paper based system.
Online leave processing: has resulted in the removal of 12,000 manual leave forms over a 12-month period and an impressive 85% of all leave being booked and approved on the same day.
Payslips Online: the requirement for printing of payslips and payment summaries has been removed, resulting in a direct full-time equivalent saving of one day per fortnight and employees now receive their payroll details in a timely manner.
Online Update: CQU employees can now update online details relating to their bank account, status, address and emergency contacts.
Throughout this process, CQU has received encouragement and support from Ascender to ensure the relationship continues to grow and strengthen. CQU continues to use the HRIS to its full potential and take on extra functionalities as required.
The post CQ University appeared first on Ascender HCM.