Back to Resources
Configuring your Payroll System for Increased Performance
Shape your tools; empower your business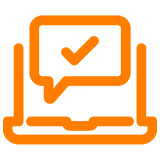 Life "in the cloud" and analytics have created a revolution in the traditional HR department. Critical HR deliverables, such as recruitment, onboarding, retention and development have been impacted considerably by new technologies. Advances in Payroll and HR systems have been at the forefront of this revolution. The capacity to deliver on the expectation of instantaneous data sharing across the business will continue and will have a lasting impact on the HR function.
It should be said that the most important functionalities of a payroll system remain that of ensuring full compliance, secure management and seamless staff payment. However, once these baseline requirements are met, a web-enabled sophisticated payment system is able to deliver much more. But, this can only be achieved if the system is effectively harnessed.
With new technology readily available – and affordable – payroll systems can (and should) unleash multiple benefits for HR and the business. With the right system, this objective of empowerment is easy to accomplish. In many cases, harnessing your payroll system to unlock improved capability requires nothing more than a quick call to your payroll provider – or a few clicks of a mouse.
Giving the right people secure access to the right information
Leveraging technology can be as simple as giving individual employees controlled and secure access to specific data sets. Payroll data is powerful and this can help businesses understand costs and revenue per employee to help in future growth. However, with data privacy laws such as GDPR taking into effect in the last year, access to data needs to be considered properly and it is the responsibility of HR to ensure that the right people have access to the right information.
It is all in the parameters
Setting new parameters in a payroll system is not an onerous task, but it will require an understanding of your system capabilities. Cloud-based and web-based technologies that offer mobile access and flexible management permissions are the most useful systems. Such a system can grant access so that an administrator can make changes as the business (and user base) evolves.
What to look for
Payroll is always changing, so it's important to find a payroll systems provider that is aware of the trends – not necessarily always implementing them but knows which is most applicable and important to their customers.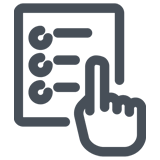 Look for a stable and secure payroll system that will enable parameters to shift as the activities employees perform change. The technologies business use to engage with their employees needs to match the technologies they offer to their customers. Payroll systems can contribute to employee engagement by offering access that is available 24/7. Going forward, the ability to drive employee engagement and performance through technology will be a significant factor in the advancement of HR as an important business partner.
What is next?
HR requires a modern payroll system that allows easy access for relevant staff without the difficulty of having to 'drop tools' to share data. Payroll data can and should be used on a regular basis to highlight business requirements in the present and in the future. For more information on how you can use payroll information to your strategic and operational advantage, get in touch with our payroll experts today.

The post Configuring your Payroll System for Increased Performance appeared first on Ascender HCM.