Back to Resources
Christadelphian Aged Care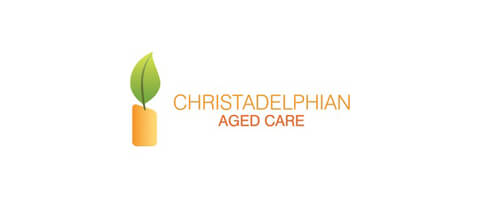 With Australia's retiree community set to double within 20 years, Christadelphian Aged Care is committed to expanding its operations to keep pace. To achieve this, it required a comprehensive payroll and people management solution that met specific requirements, not least of those being a best-fit for the not-for-profit aged care industry.
Understanding our business and challenges
Having twice before gone down the bureau path for its payroll, Christadelphian Aged Care sought a solution that would afford it full control over, not only its payroll and HR data, but the management and processing as well. In addition, the organisation's General Manager, Corporate Services, Andrew O'Toole, stipulated that the new solution would need to be proven in the aged care industry and supported by a company with a strong track record.
Following evaluation of five separate solutions – and their providers – Christadelphian Aged Care opted for the Preceda solution. According to Andrew, along with Preceda being one of the preferred solutions for the aged care industry, Ascender (previously NGA Australia & New Zealand) differentiated itself by: "…understanding our business and challenges; and representing the Ascender company and Preceda solution accurately."
Responsive Payroll
With payroll being the first of the Preceda components to be implemented, the entire Christadelphian Aged Care employee base gained an immediate advantage – a responsive payroll. In contrast to the bureau payroll services, Payroll/HR Supervisor Leanne Kenny can effect payroll adjustments within 15 minutes, which is a far cry from the average one week response time that was previously the case.
Streamlining payroll adjustments even more is Preceda's automatic calculation and adjustment of employee tax amounts for the respective pay periods.
At the financial control level, Christadelphian Aged Care's move to Preceda is proving crucial to maintaining accurate and up-to-date finance records. Leanne explains: "Once payroll has been processed, our accountant downloads a financial interface file that has been prepared automatically by Preceda. She then loads that into our Epicor financial system and it's immediately posted to the General Ledger and allocated to the correct cost centres."
Given that over 70 per cent of the organisation's overheads are employee wages, the immediate access to data and the ability to import directly into the Epicor financial management system is crucial.
Dealing with Complex Awards
Of even greater value to Christadelphian Aged Care is Preceda's ease of management over complex payrolls that feature a wide range of awards, allowances and leave entitlements – a complexity that is typical in the aged care industry.
With nurses, chefs, kitchen hands, activity officers, administrators and maintenance teams being just a few of the enormous range of job roles within Christadelphian Aged Care, Leanne states that Preceda can handle them all with ease and accuracy, resulting in more reliable payroll processing.
Leave also is now more accurately tracked and recorded than was ever the case before. This is particularly important given that the aged care industry has a number of specific leave types and even long service leave accrues at different rates depending on employee roles within the organisation. "Preceda does it all automatically," Leanne explains. "Once a person changes role, where they have different allowances and leave entitlements, all those entitlements are automatically adjusted in the system."
On the issue of special leave types, of which there are several in the aged care industry, instead of having to make manual adjustments on a regular basis or go through a lengthy process of requesting software changes, Leanne simply utilises Preceda's user-defined fields option to create the leave type and accrual rate. In all, it means having the flexibility to fine tune the solution to Christadelphian Aged Care's own requirements.
New insights into the business
For management, Preceda is providing Christadelphian Aged Care with new insights into the business, especially with the Preceda Extractor tools extensive reporting capabilities.
With Extractor, managers have powerful business analysis capabilities, evidenced when Andrew utilised it to generate comprehensive cost and resource analysis reports of the organisation's facilities. This enabled a fine tuning of shifts that reduced operational overheads while also ensuring care services were maintained at best practice levels.
That same reporting functionality is also paying dividends in line with the organisation's growth. Andrew explains: "As part of due diligence undertaken prior to acquisitions of other facilities, we are able to use our Preceda reports to compare their resource overheads against existing Christadelphian Homes facilities. Essentially, help us grow the business in a financially responsible manner."
Leanne also uses Preceda's reporting tools to generate reports that flag employees approaching renewal dates for compulsory police checks and other certifications and registrations. Where this was previously managed using a series of spreadsheets, which required manual checking every fortnight, it is now automatically generated at the completion of each pay period and ensures the organisation is better able to meet its legal and legislative requirements.
Moving forward with HR
According to Andrew, the efficiencies being gained by Christadelphian Aged Care with Preceda are only the beginning. "Our next stage is to really start taking advantage of various Preceda HR and Employee Self Service [ESS] features, such as on-line access to payslips and leave applications, all of which are set to save our payroll and HR team significant amounts of time," he says.
"In fact," Andrew continues, "Preceda is an ideal fit for this industry; and a key part of how the payroll function provides value is in analysing for staff optimisation and other business improvements. Ultimately, it will help us move forward successfully in an industry where the momentum of change continually increases."