Back to Resources
Mantra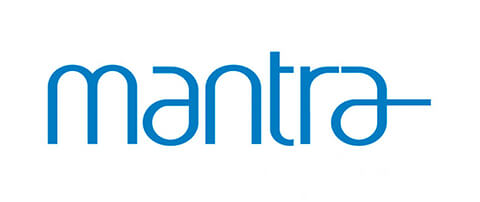 The challenge of segregating Payroll functions and streamlining Mantra Group's global recruitment practices seemed like an insurmountable hurdle. 'Knowing what matters' to guests and staff led Chris Purdy, HR Manager – Shared Services at the Mantra Group, to find a system with Ascender (formerly NGA HR ANZ) that both met expectations and improved what Mantra already had in place.
Flawlessly complementing Payroll and HR processes to ensure peak performance
Mantra Group is the largest Australian based hotel and resort marketer and operator, with a portfolio of 125+ properties and over 21,000+ rooms in properties under management, across Australia, New Zealand, Indonesia and Hawaii. The company employs over 5,500 staff across four countries who carry out its core functions including operations, sales, marketing and distribution, portfolio and asset management, information technology and corporate activities.
Having experienced rapid, international growth, Mantra Group recognised the need to streamline its HR and Payroll practices to accommodate its huge number of staff and prospective employees with standardised practices across the network.
Chris Purdy, Mantra Group HR Manager says, "As the Mantra Group continues to grow both domestically and internationally, we need to have an HR system in place that's scalable and aligns with our business strategy."
He continued, "We had two primary objectives – the first was to segregate our Payroll duties through the entire lifecycle of an employee; from adding new hires, to employee management and termination processes. Secondly we wanted to enhance our global recruitment strategy and enrich candidate experiences and encourage applicants. With our Payroll being centralised on the Gold Coast, finding a solution that could be easily deployed globally across business markets was a defining criteria when we looked at possible solutions in the market."
Working with so many employees across multiple countries, Mantra Group wanted to put communication at the heart of its Payroll and HR strategy. In addition, with the diversity of Mantra Group's employees, from school-based trainees to more mature applicants, the company needed a solution that would be easy to use and flexible enough to cater to new and existing employees across the globe.
After evaluating four vendors, Mantra Group chose Ascender, a certified SAP SuccessFactors business partner, to transform its recruitment and Payroll processes. SAP SuccessFactors enables Mantra Group to manage the entire employee lifecycle, across multiple countries with one unified technology platform. Having previously deployed Preceda, Ascender's cloud based software solution for Payroll HR, Mantra Group had a trusted relationship with the Preceda team and knew that their experience in both solutions would provide the most efficient outcome for their overall HR landscape.
In order to maximise employee engagement, Mantra Group required a modern user experience. SuccessFactors' intuitive design, which is easy to use and doesn't require much training, allows the company to streamline and standardise processes. It also provides a modern user experience which improves employee satisfaction and engagement.
"Throughout the implementation and onboarding phases, Ascender provided us with a dedicated consultant to supply ongoing support. The company demonstrated an understanding of our unique requirements and ensured that the solution was fully integrated into the business", Purdy said.
After a successful implementation, over a six month period the results were instant. Mantra Group has built its external candidate database to over 30,000 potential new employees. In the same period, 23% of applications came directly to Mantra Group rather than any other sourcing channels and over 1,000 new applications were made internally (from a total of 34,000 applications). As a result, over 1,400 new team members have already been hired.
Purdy concluded, "As the system is so easy to use, we've seen a huge increase in team engagement which has helped us to facilitate internal movements more efficiently. Previously, it took us about 20 minutes to set up a new team member on our Payroll system, now takes less than five. Ascender has saved us a huge amount of time throughout our Payroll and HR processes, giving us the freedom to explore alternative HR initiatives which will contribute to Mantra Group's continued success in alternative markets."
"Having worked with Mantra Group for many years, it has been our pleasure to watch the company succeed across multiple countries. As it continues to grow from strength to strength, our partnership will evolve to support every aspect of its expanding HR and Payroll functions, whether it's through our technology or our services," stated Ascender CEO, Marjukka Mäki-Hokkonen.
The post Case Study: Mantra appeared first on Ascender HCM.