Back to Resources
Aflac Asset Management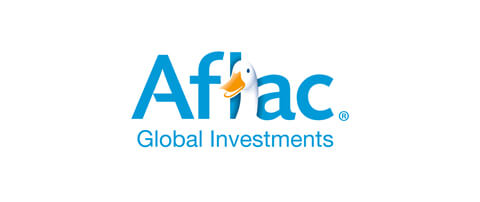 Aflac Asset Management Japan protects its customers against asset loss, income loss and supplemental medical expenses. By simplifying its internal HR processes, they can now provide the best service to its customers.
Aflac Asset Management Japan's simplified payroll drives productivity
Aflac Asset Management Japan transitioned to Ascender's Workcloud Employee Self-Service for Payroll and Social/Labour insurance for their employees in January 2018.
Assistant Vice President, Mr. Koji Kasai, said the shift to Ascender was crucial for the future of the business. The company's previous system had become too complicated and lacked the ability to manage different types of employees in terms of compensation and corporate titles, while communication with their HR team in New York was impossible due to the fact the system only operated in Japanese.
"We wanted to be able to manage labour time in a far simpler and discrete manner," says Mr. Kasai. "But we also needed the option to customise certain elements of the program that would allow us to easily and efficiently meet Japanese labour regulations."
This goal was achieved by creating a 'deemed overtime workframe function' in Ascender Workcloud, where all employees can manage their overtime hours, providing teams with more information about their work times with a collaboration-style system.
"It's been revolutionary for our business," says Mr. Kasai. "We set 20 hours per month as deemed overtime and our regular daily labour time is seven hours, so even when employees add the deemed overtime, the total labour time per month is still within legal labour hours.
"Nowadays, our employees are more conscious of the deemed overtime and, as a result, overall productivity has improved. The team calendar sharing has also made working together a more efficient experience."
The employees agree, saying that Workcloud is "so much more convenient than our previous HCM – managing our labour record is easy and efficient, so there is no need for lengthy instruction manuals."
Aflac Asset Management's HR department in NY has also found the transition to be a success. "It is a very supportive and reliable payroll process. Even in the case of irregular results, Ascender's team helped us resolve all issues quickly with affluent knowledge on payroll, labour and social insurance."
When researching alternative systems, Mr. Kasai says he valued the Workcloud's ability to:
Efficiently record labour time via an ID card
Manage different kinds of employees with and without payroll
Share developed functions between a number of users
Operate easily and simply
Aflac Asset Management Japan understands that every business must assess whether a supplier's products and services meets their needs, however, the shift to Ascender was revolutionary for their business.
"We are more than satisfied with our decision to transition to Ascender's Workcloud," adds Mr. Kasai. "They are quick to provide correct results and offer additional, stable support whenever it is needed. Thanks to both the supportive system and human assistance, I have even managed to deal with HR-related tasks by myself!"