Back to Resources
AEIOU Foundation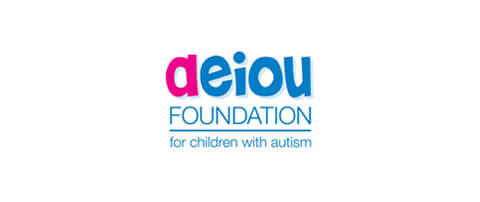 AEIOU is a not-for- profit organisation, delivering high-quality therapy programs at national standards. Established in 2005, they support children with autism by developing their important life skills such as; communication, independence and connecting with people.
Seamlessly Integrating Payroll and HR Capabilities to Ensure Optimal Productivity
Persistent legacy paper-based approaches for timesheets and Excel spreadsheets for payroll processing and reporting proved to be an inordinately lengthy, inefficient and costly affair for AEIOU. Amber Simpson, Director of People and Performance at the AEIOU Foundation felt it was time to change.
Established in 2005, the AEIOU Foundation is a not-for-profit organisation, delivering high-quality therapy with a program that meets national guidelines. AEIOU provides full-time, early intervention programs for young children with autism, enabling them to develop important life skills to help them communicate, connect and develop independence. With nine offices in Queensland and South Australia, the organisation employs 150 staff and provides programs for more than 200 children each year. Their mission: "to provide life-changing early intervention for young children with autism."
While AEIOU is focused on providing high quality, life-enhancing programs for children with autism, internally they were inhibited by administrative inefficiencies. Paper-based payroll and human resources functions made business slow and arduous. From manual reporting to lack of historical data; from conflict resolution between time sheets and leave applications to high volume pay run adjustments; the existing system utilised by AEIOU was adversely determining operational decisions and levels of productivity.
"We spent a lot of time on payroll and HR-related reporting and reconciliation activities that lent zero value to our productivity metrics. Also, our operational decision-making was significantly hampered and negatively influenced by our lack of historical data," says Simpson.
"We needed a market-proven, integrated, cloud-based system, that would efficiently manage our payroll and HR requirements in a seamless manner while ensuring business continuity. It also had to be cost-efficient and scalable based on our dynamic requirements," she added.
"As a charitable organisation spread across nine locations, we have been successful in reducing the time spent by managers on administrative tasks and with easy access to business data, they are now able to take better and faster business decisions. Preceda has also helped us establish best practices from hiring to exit management and continues to help improve our strategic and operational productivity" – Amber Simpson, Director of People & Performance
After an extensive and competitive evaluation, AEIOU selected Ascender Preceda to more efficiently manage all of its payroll and HR needs. The highly configurable, cloud-based platform met all of AEIOU's requirements and it opted to deploy Preceda's Payroll, HR, Time, Deduction Management Services and Reporting modules. By also working on mobile devices, Preceda allowed users to access the platform anywhere, at any time.
With the deployment of the solution, AEIOU successfully eliminated past operational bottlenecks, whether it was reconciling timesheets, leave applications or looking into pay and compliance enquiries. In fact, the payroll processing time has been reduced from 1-2 days to just five hours.
Better data sharing and governance has ensured greater transparency within the system and the accountability has shifted back to the individuals to ensure they are paid correctly. Preceda has also helped AEIOU incorporate auto-pay arrangements for the corporate staff, resulting in a total removal of the timesheet process.
As part of the future roadmap, AEIOU plans to incorporate additional functionalities such as rostering and e-recruitment.